AJU Signs the Next African Championships
06. Jun 2021
On the eve of the start of the World Judo Championships, Hungary 2021, the new president of the African Judo Union, Mr Thierry Siteny, had the honor of signing contracts with several countries of the African continent, for the organization of the next editions of the African Judo Championships. Two contracts have already been finalized with Algeria in 2022 and Egypt in 2024, while Kenya 2023 and Madagascar 2025 remain to be signed in the coming weeks.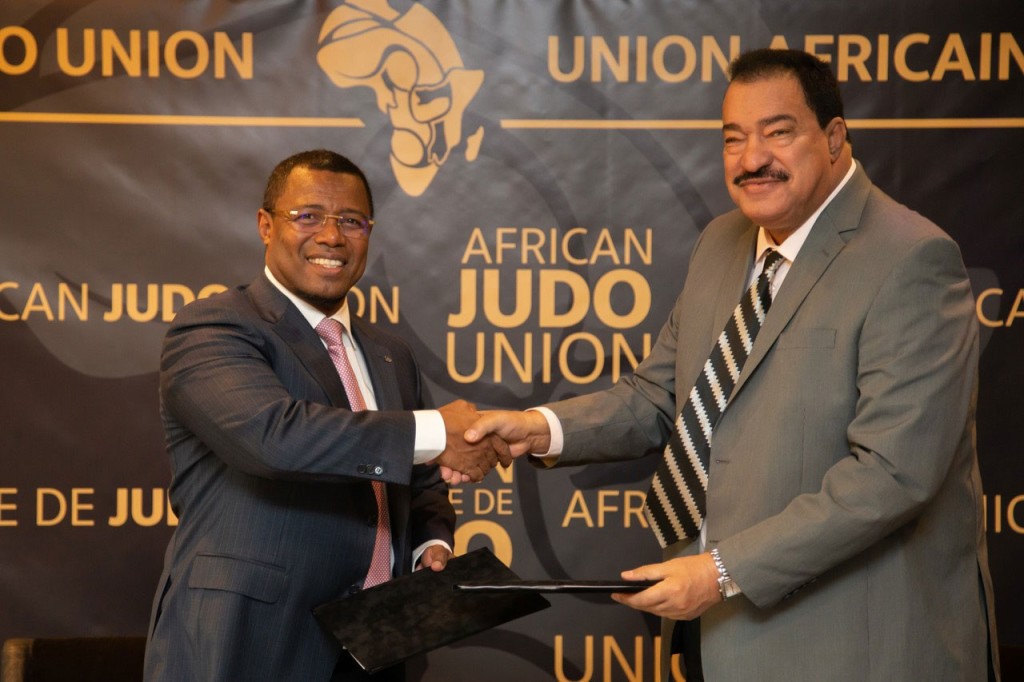 "The new management team of the African Judo Union was recently elected and we are already in action. This is the first time in the history of our continent that we have the opportunity to announce with such a lead the next organizing countries. This will allow us to prepare carefully for these events and to work hand in hand with the national federations. Our continent needs a clear and understandable development strategy, a vision, which we have started to prepare and which we will continue to develop in the weeks and months to come."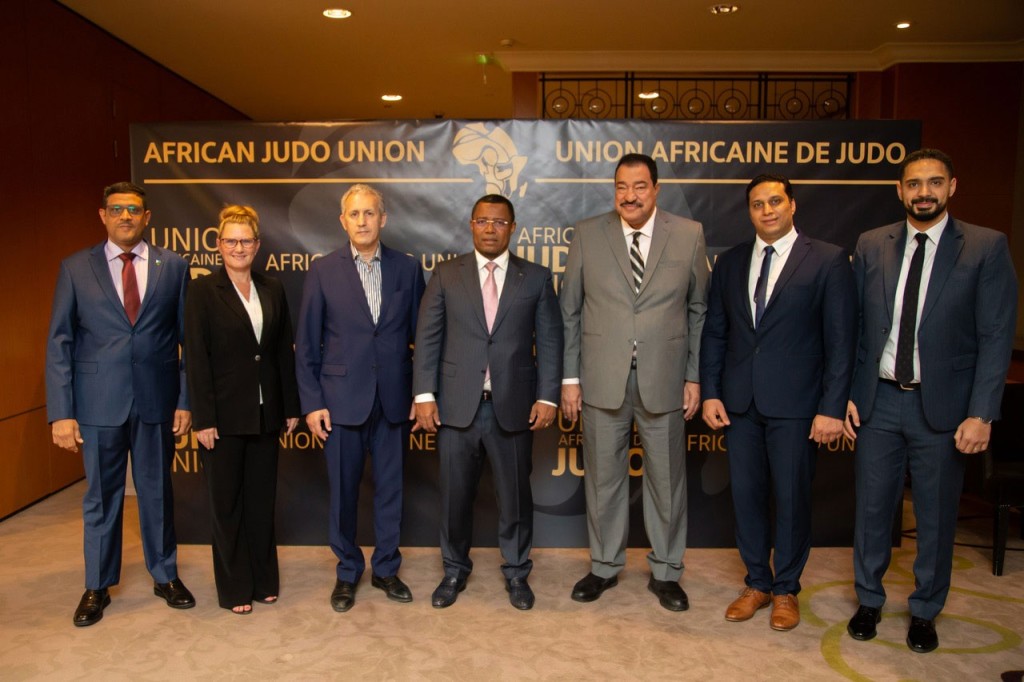 The signing of the organisation contracts by President Siteny and the President of the Egyptian Judo Federation, Mr Motia El Zohwi, for Egypt, and with Mrs Salima Souakri, Minister Delegate in charge of elite sport in Algeria and newly elected to the IJF Executive Committee, on behalf of the Algerian Ministry of Sports, for Algeria, is a first step on the way to the African Championships.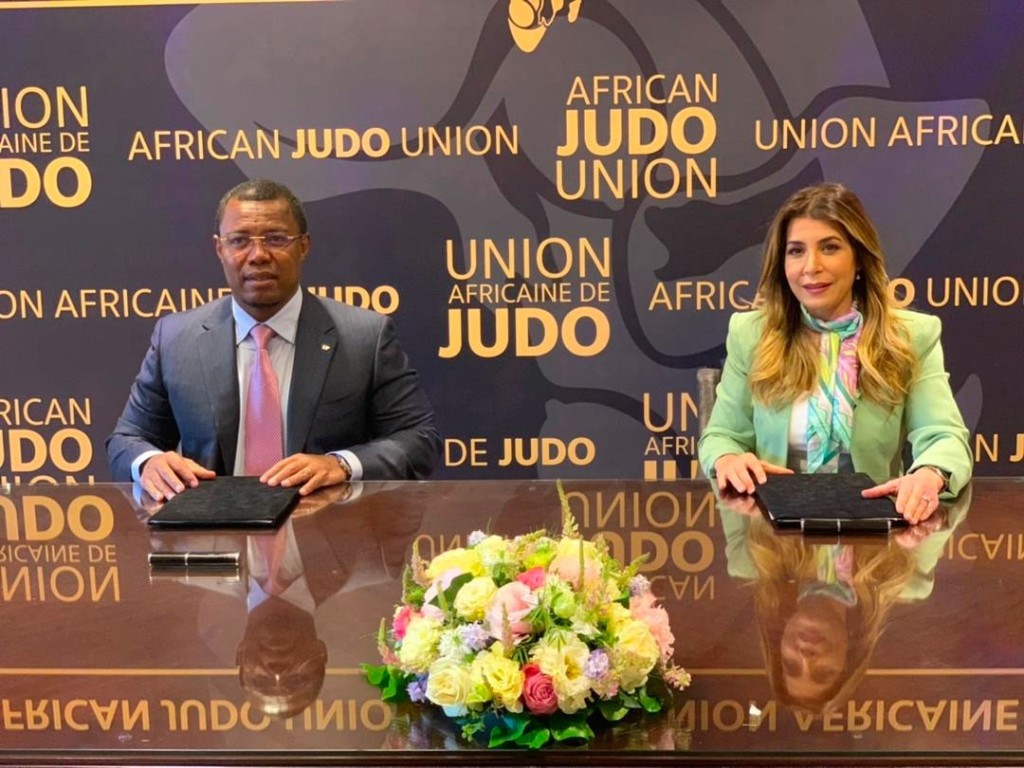 Among the flagship measures contained in the contracts, the organizers undertake to support 5 Presidents of African National Federations, chosen by the AJU, to enter the organizing country, 7 days before the event, in order to participate in the transfer of skills and knowledge of the organisation of events and the management of the Federation.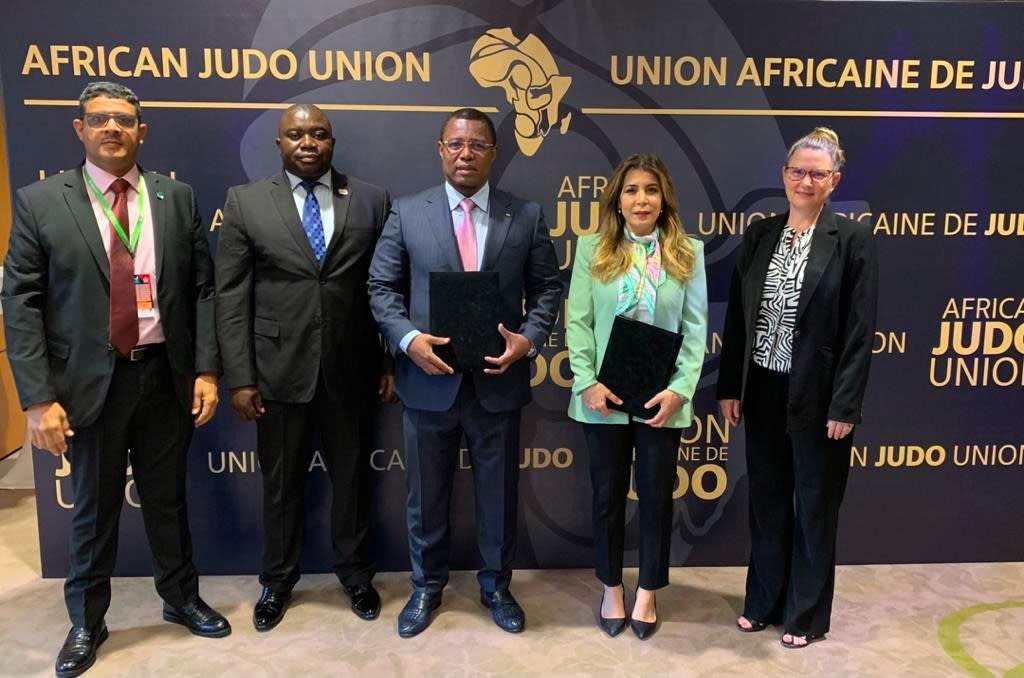 This will gradually increase the organizing capacities of national federations, in order to give Africa a new dimension in the light of the 2028 Games in Los Angeles.
---