World Judo Championships-Day 2: Morocco's Soumiya Iraoui passes two rounds.
08. May 2023
The African, Soumiya Iraoui showed her combativeness and her ability, unparalleled technique. She defeated Portugal's Joana Diogo by waza-ari in the first round and then went on to fight the second before losing.
Interesting journey for the 2021 African champion aged 27 years who has participated in several opens in Africa and also in international competitions in the -52 kg category. A category she has known well for years now on the African continent.After beating the Portuguese, Joana Diogo, the Moroccan won over Alesya Kuznotsova (AIN) and lost to the Italian Odette Giuffrida.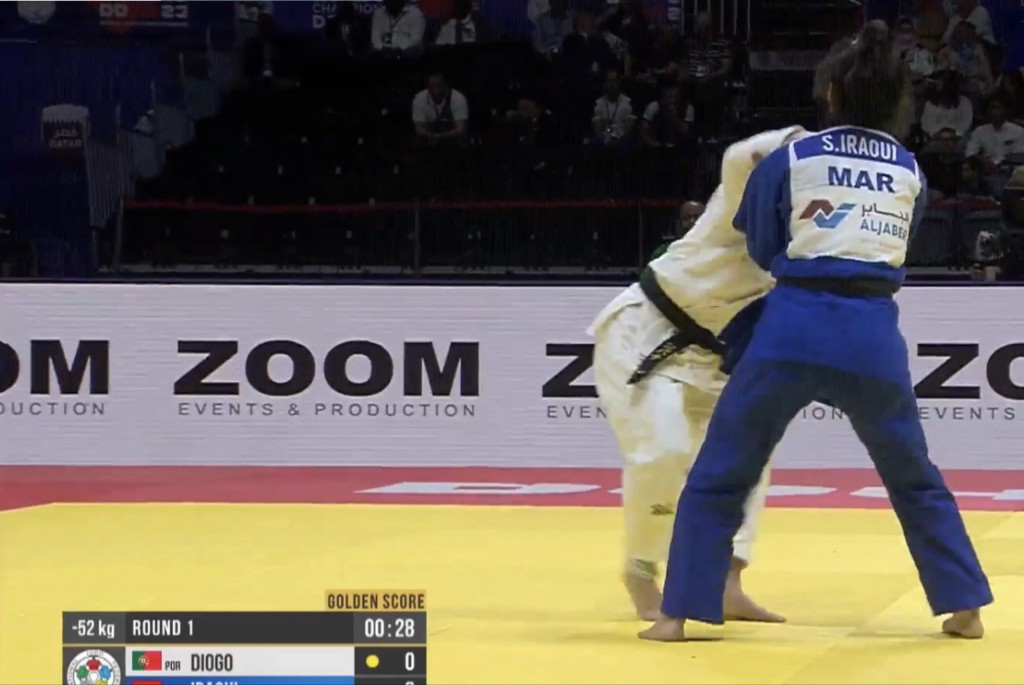 In this -52 kg category, Mozambican Jacira Ferreira lost to Germany's Mascha Ballhaus in the first round.Senegal's Lea Buet could not win against Australia's Tinka Easton.Cameroon's Baba Matia lost to Spain's Lopez Sheriff and South Africa's Charne Griesel also left the competition in the first round. She lost to Canada's Kelly Deguchi.In the -70 kg category, 7 judokats were in action. Algeria's Wail Ezzine, Angola's Edmilson Pedro, Morocco's Boushita, Nigeria's Ismael Alhassane, Gabon's Fernand Nkero, Egypt's Abdelrahman and Zambia's Mungandu all made it to the first rounds in this competition held on the tatami mats of Ali Bin Hamad Al Attiyah Arena in Doha, Qatar.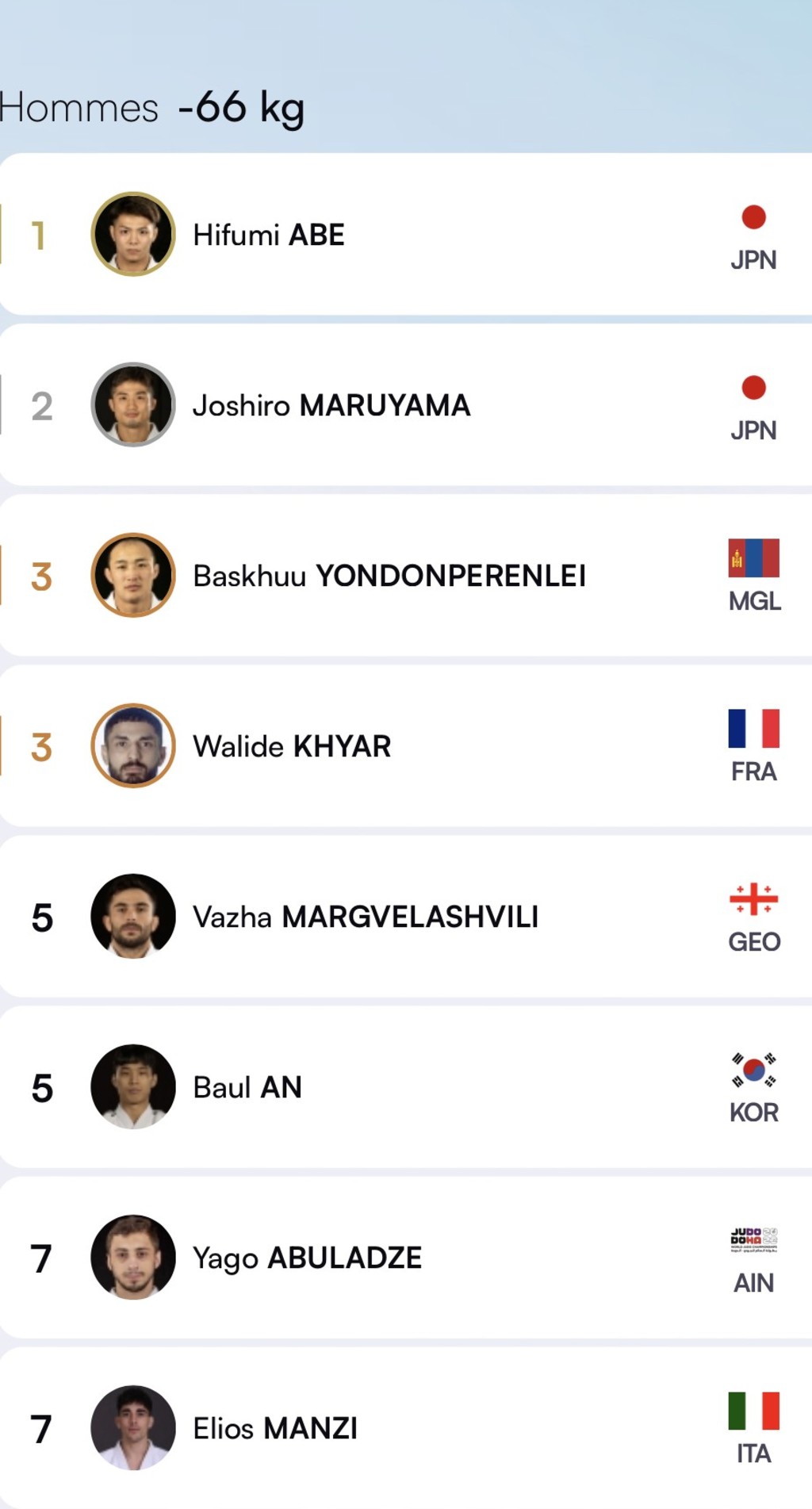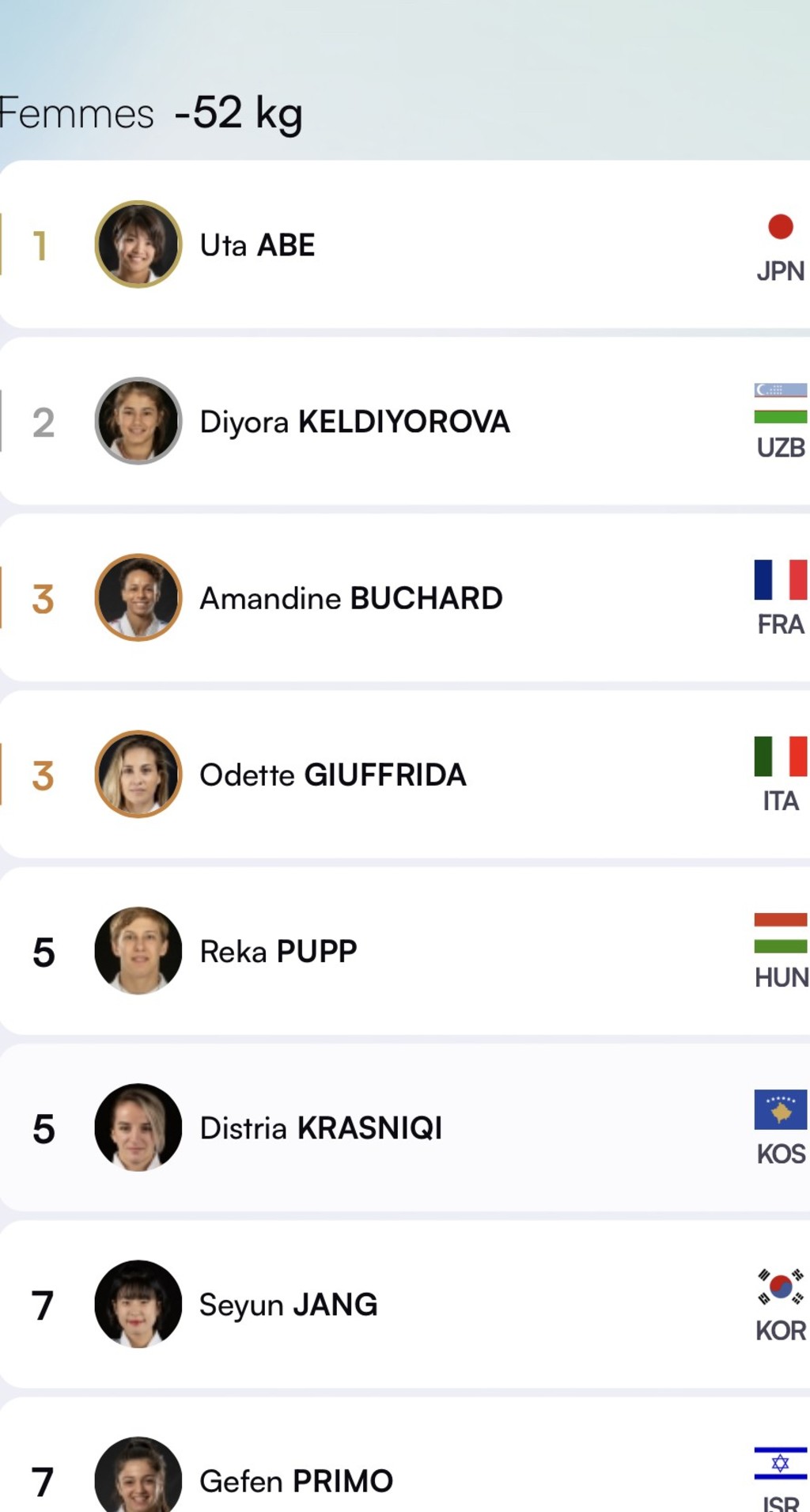 ---
No tags