THE AFRICAN JUDO UNION DESIGNATED SIX PRESIDENTS OF COMMISSIONS
23. Jan 2020
The African Judo Union designated 6 presidents of commission. Dr Elkettani from Morocco is responsible of the Medical Commission. The five other commissions are: Athletes Commission, Woman Commission, Veterans Commission, Ethics and disciplines Commission and marketing Commission.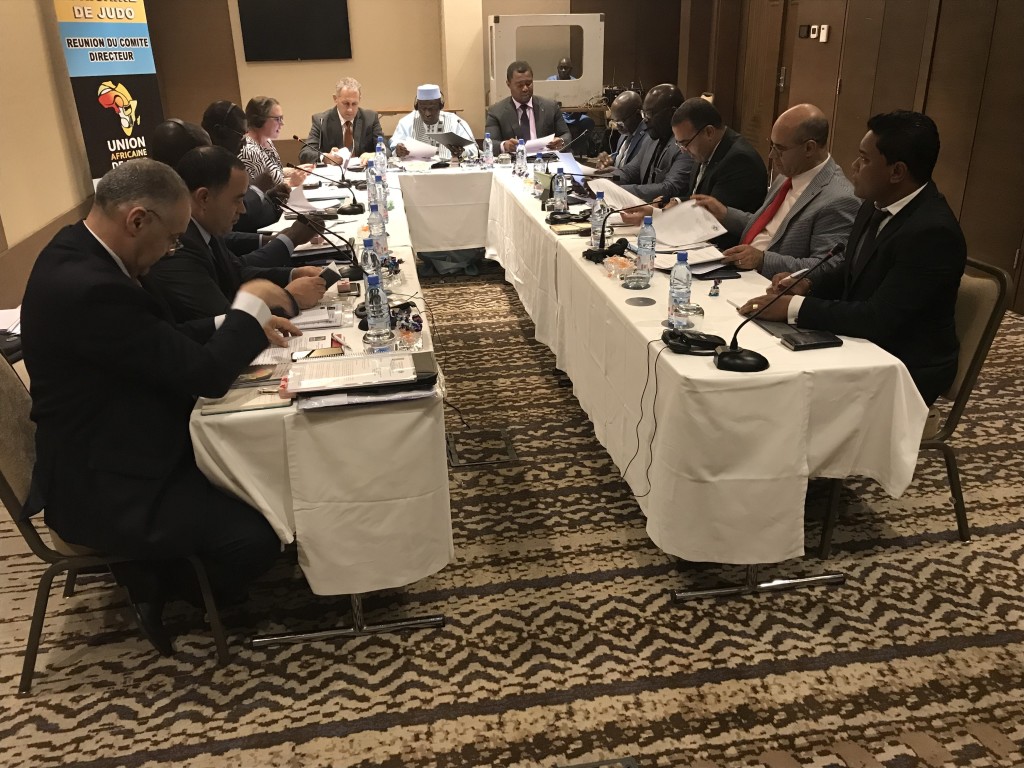 MEDICAL COMMISSION:
Dr. CHAFIK ELKETTANI of Marocco designated as president of the medical Commission of AJU. The others members are: Dr. Debiane Abdelkrim (ALG), Dr. Grace Ruvari (BUR), Dr John Pridgeon (BWA), Dr. Nada Tarek (EGY), Dr. Gérard Akpo (SEN)
ATHLETES COMMISSION:
MADAME ZOULEIHA DABONNE of Ivory Coastde designated president of the Athletes Commission OF AJU. The other members of this Commission are: Antonio Moreira (IJF), Dolassem Dieudonné (CMR), Hisham Mesbah (EGY), Unelle Snyman (SA).
WOMAN COMMISSION:
Mrs THOBILE MAGAGULA of Swaziland designated president of the Women Commission of AJU. The other membres are: Ms. Sandra Jeanne (SEY), Mr. Valéry Manirakiza (BUR), Ms. Taciana Cesar (GNB).
VETERANS COMMISSION:
M. NILTON MUJOVO of Mozambic is the president of the Veterans Commission of AJU. The other members are: Emmanuel Tetteh (GHA) Nafissatou Gueye (SEN).
ETHICS AND DISCIPLINES COMMISSION:
M. MAMOUDOU DJIBO of Niger designated president of the Ethics and Disciplines commission. The other members are: Faisselle Raguib (DJI), et Babacar Wade (SEN).
MARKETING COMMISSION:
M. MARZOUK ALI d'Egypte désignted president of the Marketing Commission Marketing of AJU.
---
No tags