AFRICAN JUDOKA ABDELLAOUI, CHERINE FROM ALGERIA WINS SILVER MEDAL IN IBSA JUDO GRAND PRIX BAKU 2019
21. May 2019
The Paralympic judoka Cherine Abdellaoui who won a bronze medal in the Paralympics Games in 2016 in Rio shines again by winning a silver medal in the Geand prix IBSA, Baku 2019.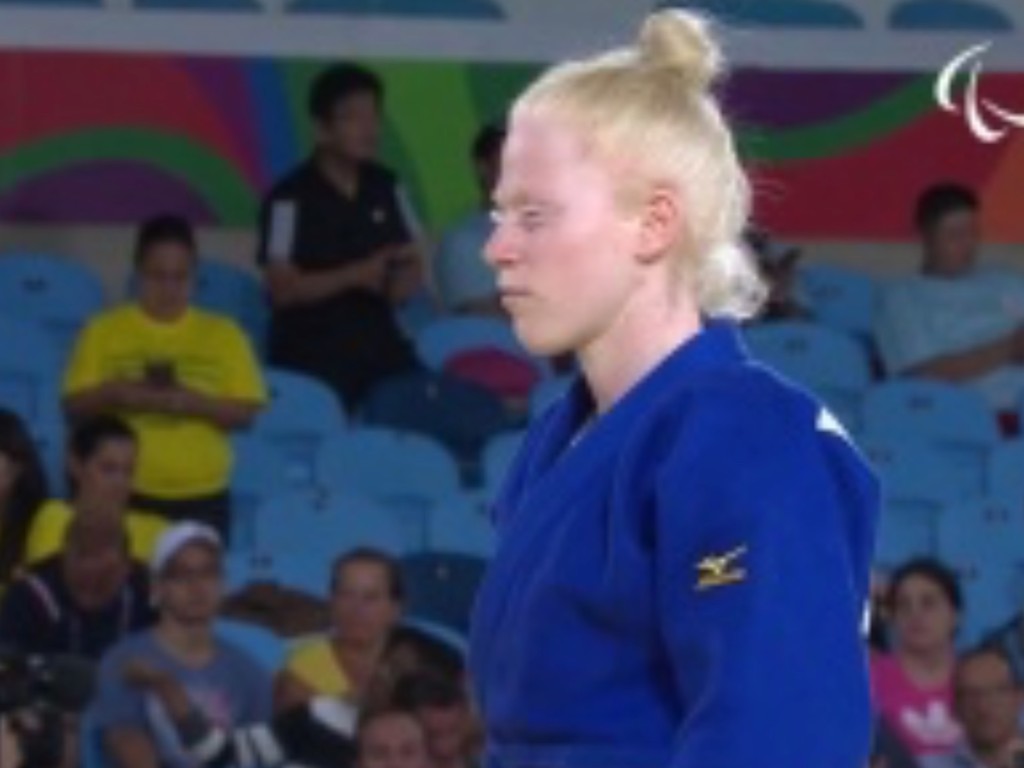 This event gathered judokas of many countries and may continents. 212 competitors with 150 men and 62 women participated in that competition.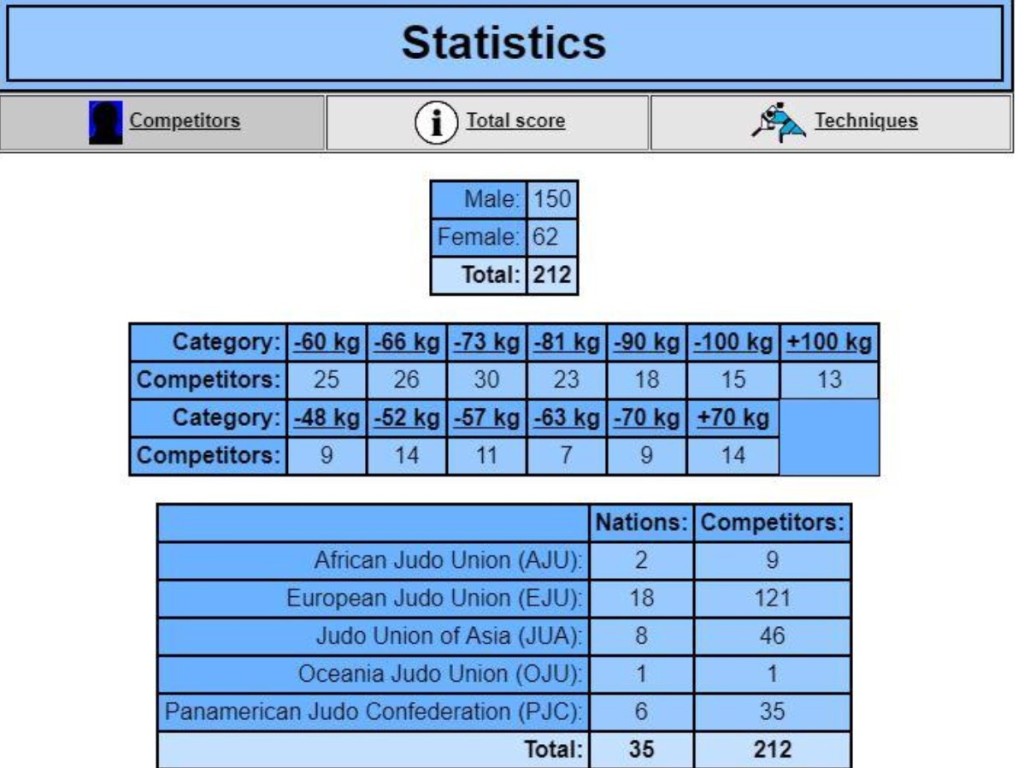 The Judokas from Algeria, 7 in total had done a very good performance in that competition.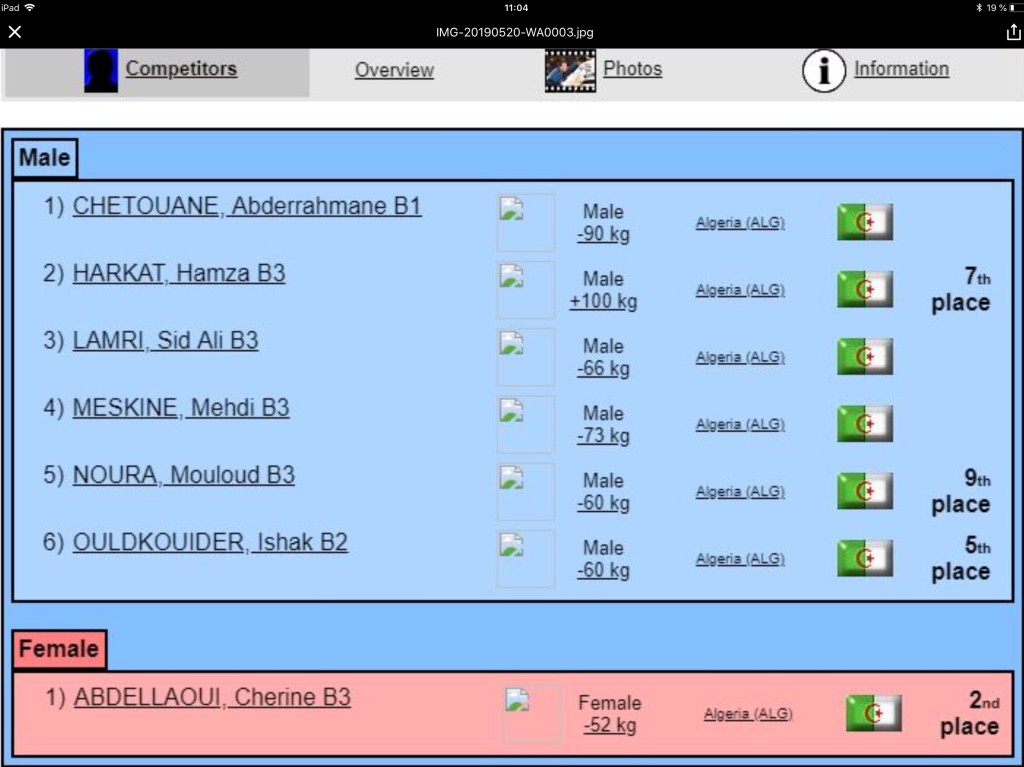 Good performance of the two competitors of South Africa in Baku.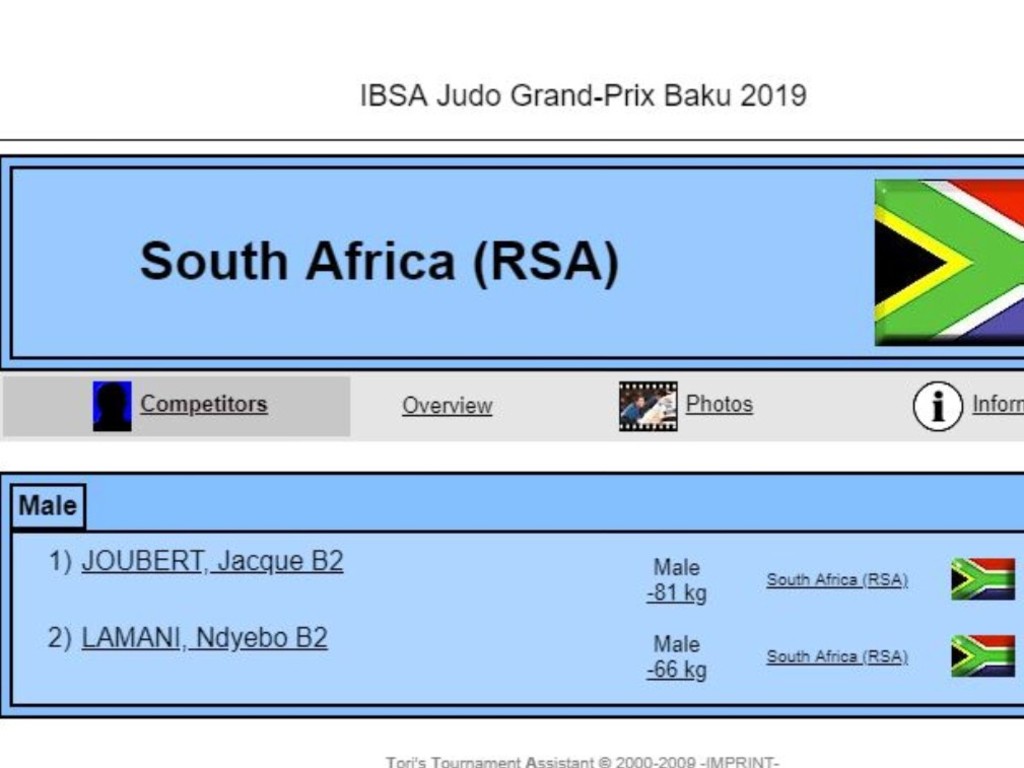 ---
No tags