GUANGZHOU MASTERS 2018-AFRICA ON THE PODIUM IN CHINA WITH THE BRONZE MEDAL OF DARWISH RAMADAN
16. Dec 2018
GUANGZHOU MASTERS 2018-Africa won a medal in this great competition regarded as the BEST OF THE BEST. The stars of the judo world were present in China and DARWISH was considered as a serious opponent and he was presented as a formidable opponent to be the champion of Africa. He made a no fault up to the semi-final and provide a nice medal to the African continent.
The stars of the judo world were all present in China to win a title and surely to end this year 2018in beauty. Three Africans had participated in this big event in Guangzhou, Assmaa NIANG,-70KG from Morrocco, the Tunisian, Cheikh Rouhou,+78KG and the Egyptian DARWISH Ramadan. Darwish, 11th in the world in this category -100KG has done his best when facing the Dutch KORREL, then ZANKISHIEV from Russia. He won both fights et loose against the Mongolian, LKHAGVASUREN in the semi-final. The African champion has been able to catch up when winning the challenge againt the Portuguese FONSECA and he won the bronze medal.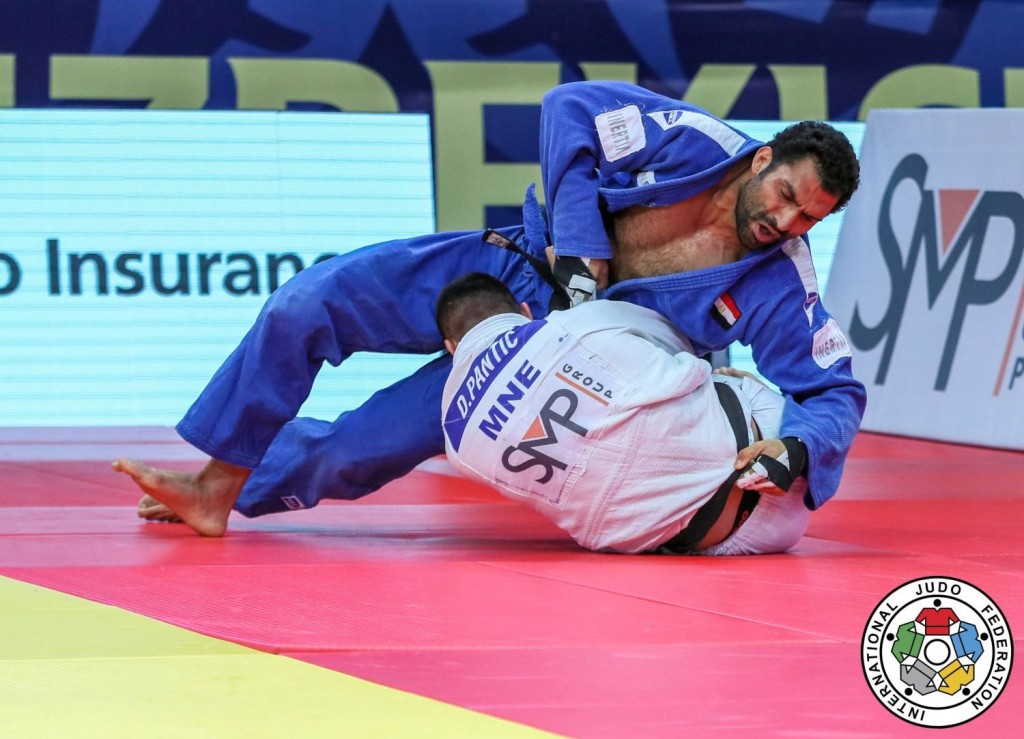 The Egyptian DARWISH Ramadan has won the bronze medal in the Grand Prix of Tashkent 2018 in November last. The African champion, 11th on the world ranking list in the category -100KG has already accumulated 3162 for the Olympics games of 2020 in Japan.
---
No tags