International friendship-German Judo Expert in Ethiopia
10. Dec 2018
International Judo Friendship in Ethiopia. Johannes Daxbacher, the chair of the IJF Military and Police commission for 2018 has been very active in Ethiopia for many years, where he helped the development of the 'Judo for Ethiopian' project in collaboration with the Judo for Peace commission. He recently visited again Ethiopia as well as Sudan.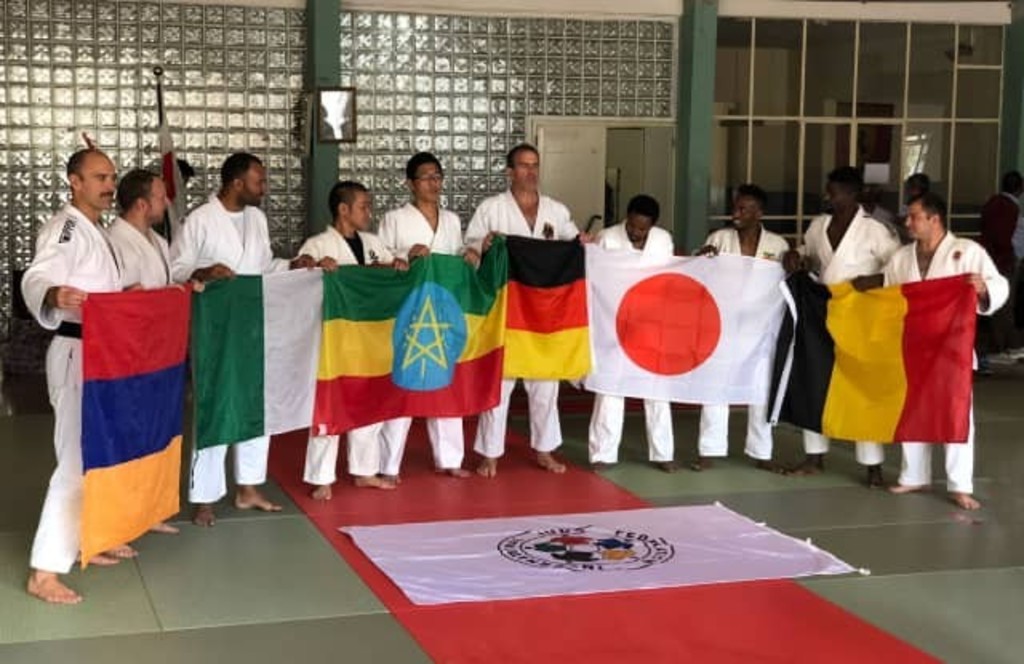 "I am so happy about this great international Judo-friendship programme, that goes beyond all borders, despite different mentality and different ways of life", said Johannes Daxbacher, during his 9th "Judo-trip" to Ethiopia.An extensive schedule organized by the Ethiopian coaches and officials, including seminars, competition, belt-examination, coach-training, meetings and exchanges was on the programme during the visit of the German expert.The high level was on the tatami but also around it, as all the participants had the great honour to welcome the Japanese Ambassador H.E. Daisuke Matsunaga who gave the opening speech and mentioned the importance of Judo values like respect, responsibility and quality.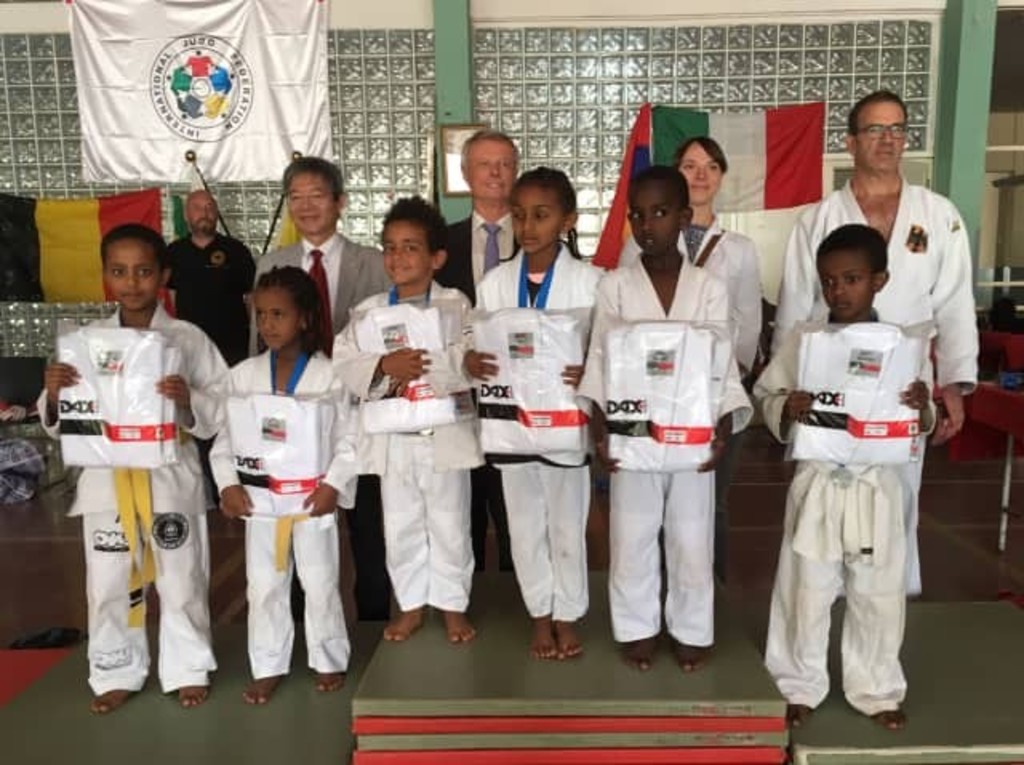 Many international Judoka taught or played Judo in Addis Ababa, the Capital city as well as the political centre of African Union and in other Ethiopian cities and regions, in the last years and helped to grow up Ethiopian judo in the 'cradle of mankind'. It is a pleasure to name them, because this is the pure demonstration of our international Judo-friendship and worldwide Judo-Famil", said Daxbacher:Melanie Stoll (GER), Regina Daxbacher (ITA/GER), Roberto Orlando (ITA), now IJF-coach in South Africa, Fernando Puerto (ESP), Armen Madatyan (ARM), Stephan Fox (BEL), Jean-Yves Barda (FRA), Koji Suzuki (JAP), Yuki Fujinaka (JAP), Joshua Suh (USA)…Very fruitful meetings took place with the new Ethiopian State Minister for Sport, Mr. Habtamu, and with the President of the Ethiopian National Olympic Committee, Dr. Ashebir for the further implementation and support of Judo in Ethiopia.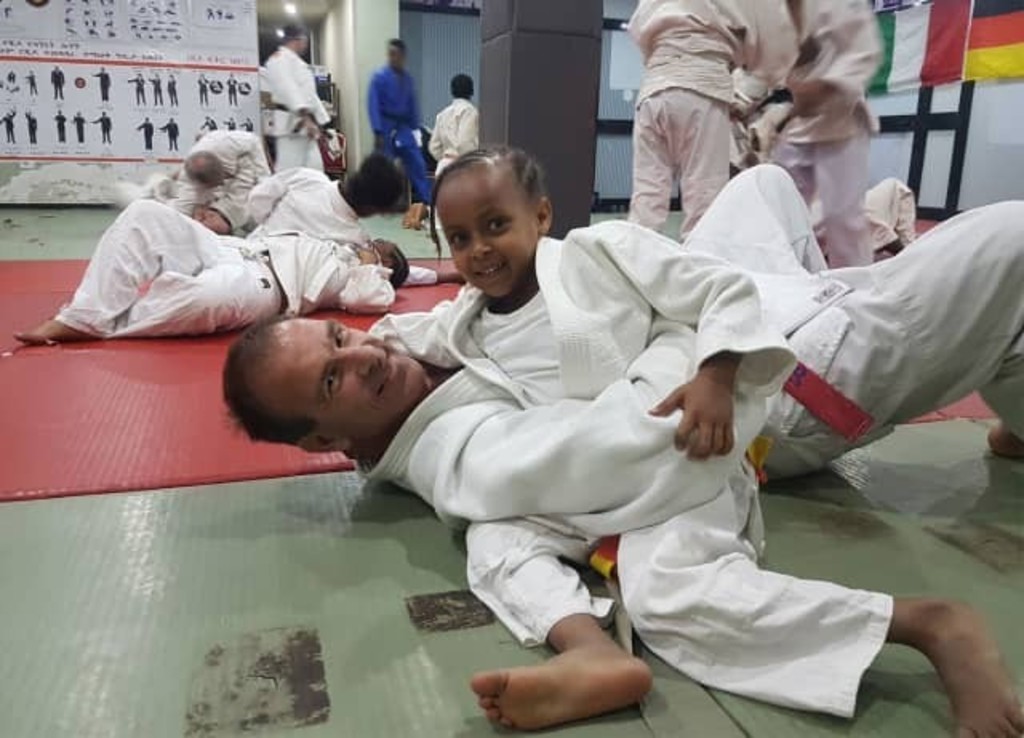 Judo as a tool for smarter conflict resolution for police forces" and "Police-Judo competition" were discussed with Commander Fikru of Ethiopian Federal Police and Deputy Director General Desta from Ethiopia Federal Prison Administration.Dr. Tsegaye Degineh, actively involved  in the development of Judo and sport in Ethiopia, played a major role to enable and coordinate this successful 9th visit to the country.
---
No tags